The more you promote your advertisement the more you are benefitted
How to gain more publicity for your tuition class, educational institute or goods and services you sell with Mytutor.lk a pioneer educational website in Sri Lanka?
It is totally free for basic advertisements. Pay more for a more beneficial package with more facilities.
Easiest way to promote your advertisement
# Log in to your account and click "Package" on the right corner.
# Select your package and click on "Create Package".
# Then, you will receive an email containing an invoice to confirm your package selection.
# Pay the amount in the invoice, mention the method you paid, amount, date and invoice number and reply to the email address you received it or mail to advertise@mytutor.lk. Or you can sms to 077374977.

Example Message: Payment Method: Bank Deposit, Amount: Rs.2000, Date: 2017.01.01, Invoice No: 00025
Our Advertising Packages
---
Create One Ad
This package is totally FREE and you are permitted to create one advertisement out of four types of our advertisements.
Four types of advertisements
Advertisements for classes conducted by tutors (Tutor Ad)
Advertisemnts of educational institutes (Institute Ad)
Advertisements for which tutors are wanted (Wanted Tutor Ad)
Educational material and services (Products & Services Ad)
---
Image Upload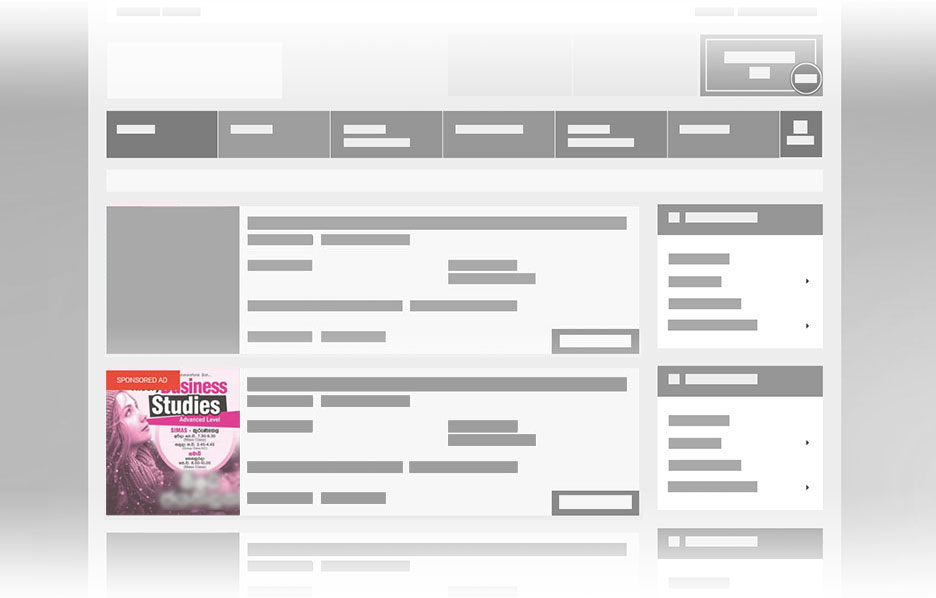 You are allowed to insert a photograph to your advertisement through which you can gain more attention and publicity for your advertisement.
---
Top Ad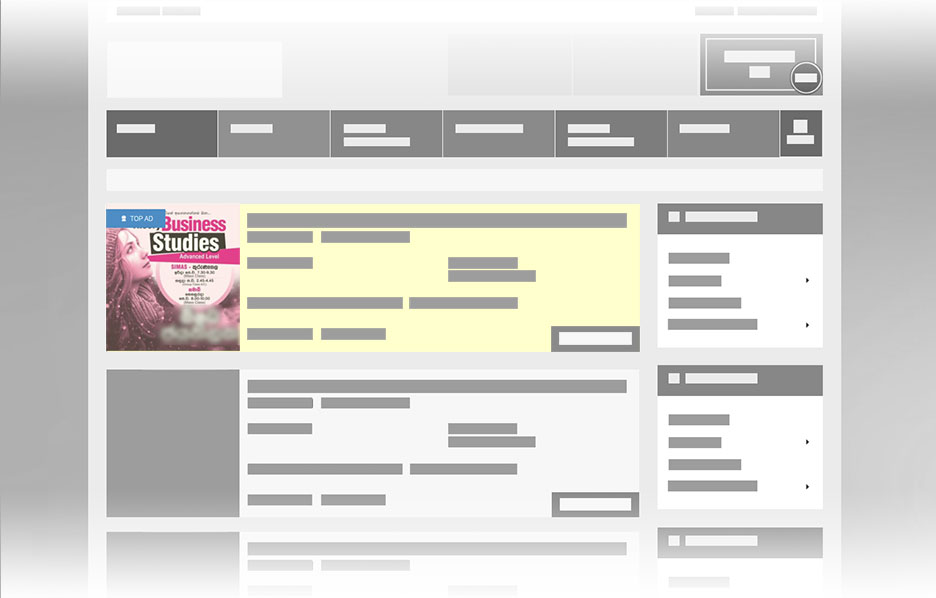 These Top Ads are displayed on the top of the ad listing pages. Since these ads are named Top Ads in Yellow, these ads can get more attraction.
• Since each Top Ad is published in the other pages of the site it will be an additional benefit to you.
---
Create Other Ads
You can create another three advertisements from each main advertisement category when you buy this category.

---
Featured Ad
You are allowed to publish your ad in the form of banners in the home page and other pages where advertisements are published.

---
Website
Your own website which contains 5 web pages.

---
Tfí oekaùu m%j¾Okh lr jeä myiqlula yd jeä m%pdrhla ,nd .kak'
Mytutor.lk jeks ,xldfõ m%uqL;u wOHdmksl fjí wvúfhka Tfí wu;r mx;sh" wOHdmksl wdh;kh fyda NdKav yd fiajd ms,sn|j jeä myiqlaï yd jeä m%pdrhla ,nd .kafka flfiao@
Mytutor.lk fj;ska uQ,sl oekaùï m< lsÍu iïmQ¾Kfhkau fkdñf,a jk w;r wu;r uqo,a f.jd jeä myiqlï iys; jeä m%pdrKhla ,nd .kak'
myiqfjkau Tfí oekaùu m%j¾Okh lr .ekafka flfiao@
#

Tnf.a .sKqug we;=,aù ol=Kq miska we;s

"Package"

úl,amh la,sla lrkak

#

Tng wjYH meflac f;dard

"Create Package"

la,sla lrkak'

#

miqj ta nj ikd; lrk bkafjdhsihla Tng Bfï,a u.ska ,efnkq we;'

#

bkafjdhsifha i|yka uqo, f.jd Tn uqo,a f.jQ l%uh

(Bank Deposit, Cheque,eZ Cash or mCash),

uqo," uqo,a f.jQ Èkh yd bkafjdhsia wxlh i|yka lr Tng bkafjdhsih ,enqkq Bfï,a ,smskhg

reply

lsÍfuka fyda

advertise@mytutor.lk

Bfï,a ,smskhg okajkak' fyda 077374977 wxlhg

SMS

u.ska oekqï fokak'



Example Message: Payment Method: Bank Deposit, Amount: Rs.2000, Date: 2017.01.01, Invoice No: 00025
wmf.a oekaùï meflac
---
Create One Ad
fuu meflac úl,amh iïmQ¾Kfhkau fkdñf,a ,nd fok w;r" wmf.a m%Odk oekaùï j¾. y;frka tla oekaùula Tng ks¾udKh l, yel'
m%Odk oekaùï j¾. y;r
.=rejrfhl= úiska mj;ajk Wmldrl mx;s oekSúï

(Tutor Ad)

Wmldrl mx;s mj;ajk wdh;k oekaùï

(Institute Ad)

Wmldrl mx;s mj;ajk .=rejrfhl= wjYH oekaùï

(Wanted Tutor Ad)

NdKav yd fiajd oekaùï

(Products & Services Ad)
---
Image Upload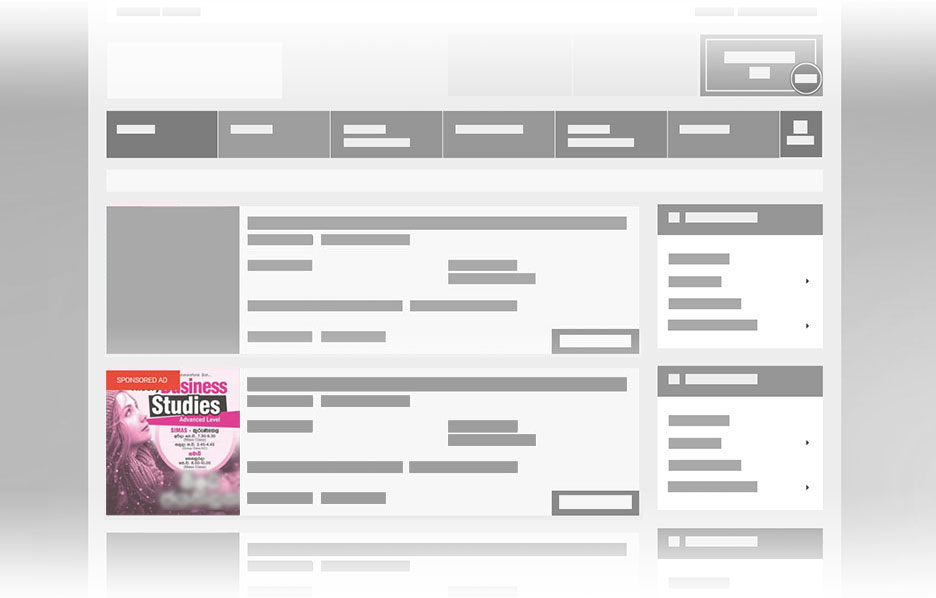 fuu meflac úl,amh u.ska Tfí oekaùug PdhdrEm we;=,;a lsÍu l, yel' tu.ska oekaùug jeä wjOdkhla" jeä m%pdrhla ,nd .; yel'
---
Top Ad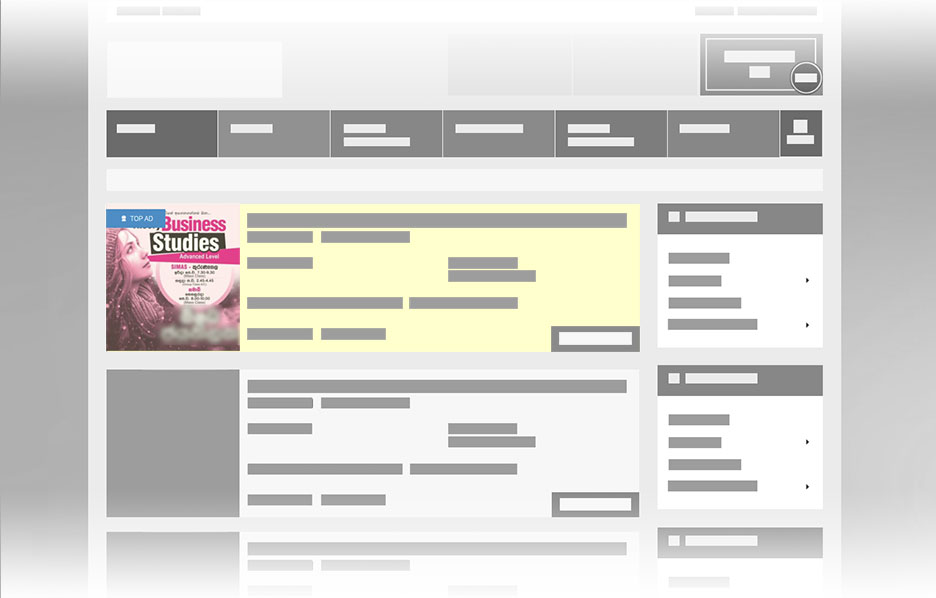 iEu oekaùï ,ehsia;=jlu by< ia:dk ;=kla Wiia oekaùï (Top Ad) i|yd fjka lr we;' fuu oekaùï idudkH oekaùï j,g jvd bÈßfhka" ly meyefhka yd Top Ad f,i kï lr ;sîfuka jeä wjOdkhla fuu oekaùï fj; ,efí'
• Top Ad tlla ùug wu;rj idudkH oekaùula f,io m< jk ksid th Tng wu;r jdishls'
---
Create Other Ads
fuu meflach l%shd;aul lsÍu ;=,ska Tn fkdñf,a ks¾udKh lrk ,o m%Odk oekaùug wu;rj wfkla m%Odk oekaùï j¾. ;=fkka oekaùï ks¾udkh l, yel'

---
Featured Ad
uq,a msgqfõ yd oekaùï msgq j, nek¾ wdldrfhka Tfí oekaùu m, lsÍfï yelshdj'

---
Website
fjí msgq mylska iukaú; Tngu fjkajQ fjí wvúhls'

---